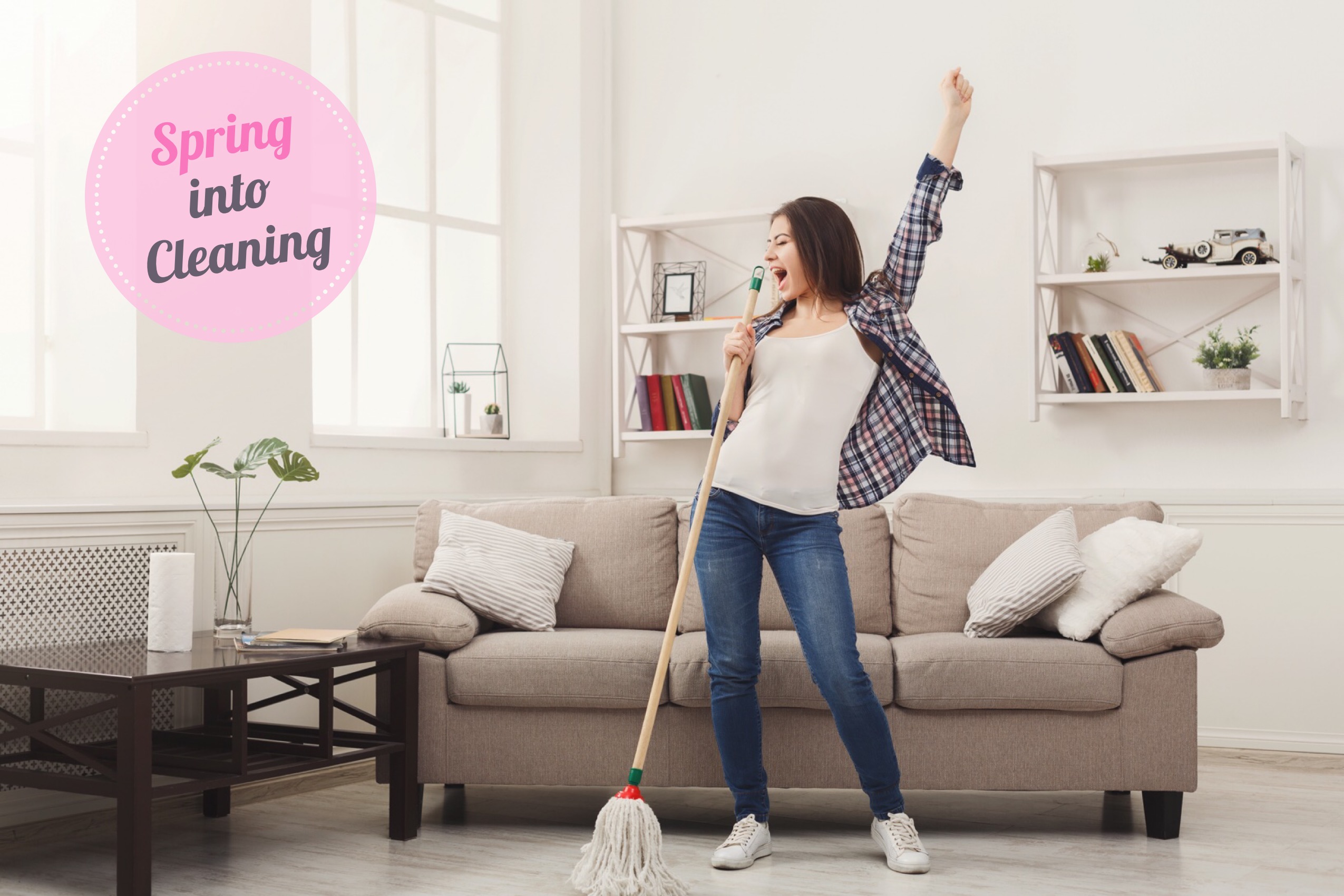 It's official: Spring has sprung!
Spring is here and you know what that means…time to start cleaning!
Have you been waiting to clear out the garage or do you have cupboards packed with miscellaneous items that you have been meaning to get rid of, but just can't bring yourself to do it? There's no time like the present and spring is the perfect time of year to clean & clear out your home!
As you may know, cleaning can often feel daunting, especially when determining where to begin. It's important to remember to take things one step at a time, there's no need to rush. Room by room, closet by closet, you can tackle anything you put your mind to this season!
We've asked our agents to provide some helpful cleaning tips to share, as we thought you may find them pretty useful. Check them out below!
1. Make a schedule
It's important to take a look around your home and determine what areas need the most work and whether there are areas you may skip during your routine cleaning. By putting together a plan/schedule, it will make it easier to stay on track and increase productivity.
2. Stay focused!
Agent Elizabeth Bigg's says, "Pick a room or task and complete it, before moving on to the next one. It helps to stay organized and you can see the progress as you go, which will keep you motivated."
3. De-clutter
Once you have your schedule established, start by de-cluttering, as it will keep you organized and feeling refreshed. Set aside time to organize closets & cupboards, dust and tidy up your office space (if you have one), sort through any junk drawers (we all have them! 😉 and dust & sort any bookshelves. Once this is accomplished, you will have eliminated any unnecessary stress and feel a wave of relief!
4.

Work from top to bottom
Start from the ceiling and work your way down, this way debris moves downward and you won't have to re-clean your space. Use a duster or vacuum with an extension hose to get any cobwebs & dust from ceilings & fans first. Then make your way to the windows, furniture and floors.
5. Clean windows
Associate Broker, Melissa Mitchell recommends, "Taking out screens and wiping them down with damp cloths and wiping out window sills, as well as cleaning out gutters." While cleaning the windows, don't forget to dust the walls too, use a damp towel to wipe the walls and blinds.
6. Tackle the kitchen and bathrooms
For the kitchen, you'll want to wipe down your cabinets and go through the pantry and refrigerator (wiping down the shelves and disposing of any old items). Use gentle cleaners or a steam cleaner to avoid scratches (or other issues) on stainless steel appliances.
For the bathrooms, change your shower curtain (if you have one) and go through any medicine cabinets, cosmetics drawers or any other storage cupboards and throw away old items.
Check out what agent, Brett Bittrick recommends:
"I use Soft Scrub with bleach to clean tile and grout areas (particularly the shower). Saturate and scrub with a mixture of water and soft scrub, then let dry (don't rinse). This gives bleach time to clean stains and kill biological growth. Rinse after drying, which keeps gout and tile clean and hygienic for weeks!"
7. Don't forget about air filters
Even though it is common to overlook replacing furnace and HVAC filters, it is very important to do this to keep you healthier as you enter spring. Air conditioning ducts build up dust during the winter and upgraded filters can catch unwanted particles so that they won't enter your space. It's an easy way to ensure you're breathing clean & healthy air, without the allergens!
8. Protect yourself from allergens while cleaning
If you suffer from allergies (or even if you don't!) it always helps to protect yourself from dust and other allergens. Cleaning will most likely unsettle all of the winter dust on furniture and fixtures and additionally, heavy-duty cleaners can be hard on sensitive skin, so wearing rubber gloves or masks (even protective clothing!) can help greatly. It's important to protect yourself from allergic reactions & skin irritations.
*For a little extra motivation, Associate Broker, Scott West says, "Watch the Marie Kondo show on Netflix. Seriously, watch it."
Once you've completed your spring cleaning, you will feel a sense of relief & accomplishment! You will feel happier and healthier for the spring season! Plus, who doesn't love a clean living space?
We hope that you enjoyed these spring cleaning tips and here's to a cleaner home!