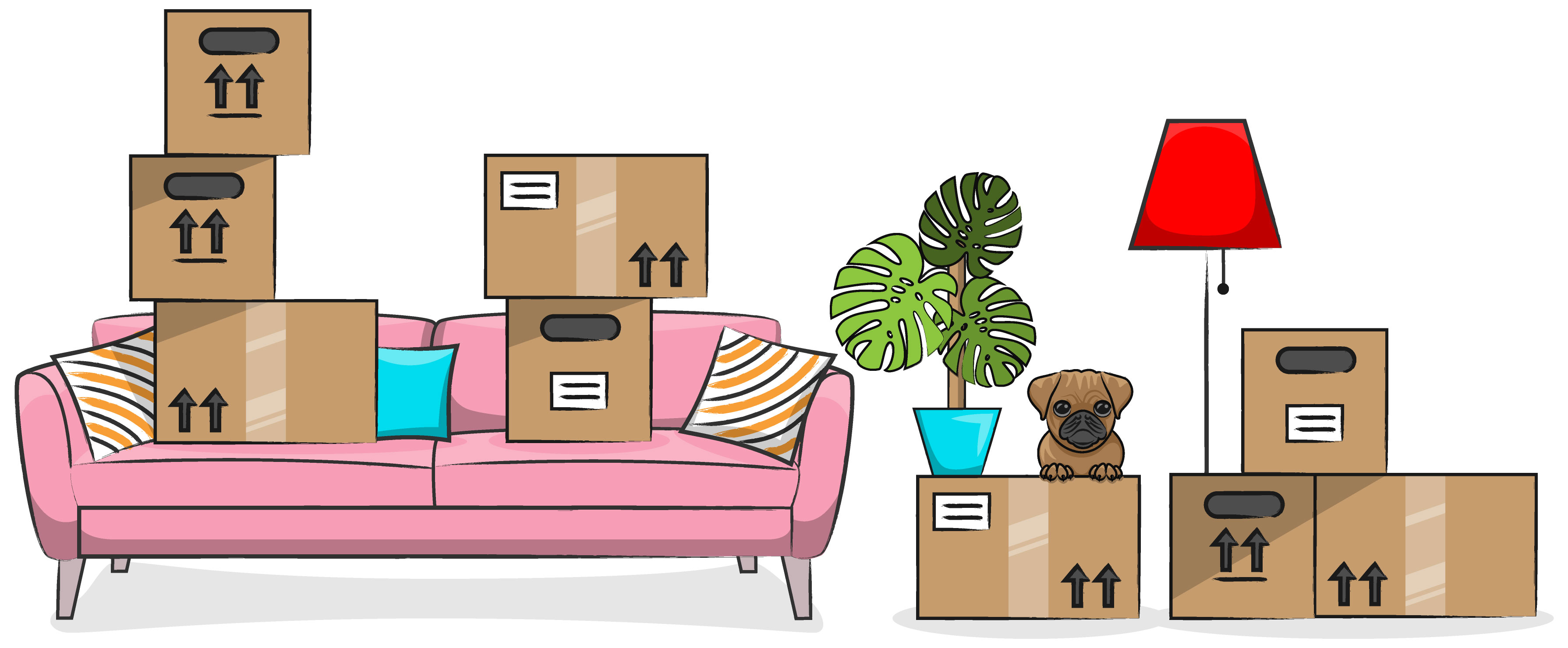 You've found your dream home and now it's time to get ready for the big move! Let's face it, the mere thought of preparing to pack can be daunting…that's why we want to help you simplify the process! Check out these tips to make packing easier and minimize stress.
1. Don't Procrastinate
One of the hardest aspects of packing is simply getting started. Don't wait until last minute, as it will only be more stressful if you wait until the week (or a few days) before. Start packing a few weeks prior to the move, packing several boxes per day and beginning with items that are not essential in your every day routine/life. This will help with organization and you won't feel as overwhelmed when moving day approaches. What're you waiting for? Don't delay, get started today!
2. Declutter & throw out what you don't need
Before you start officially packing, you will want to throw out or donate items that you no longer need or see yourself using. Do you have clothes that you haven't worn in years? Time to donate! Miscellaneous clutter that was jammed in random drawers or cupboards? Time to throw it away! Now is the time to simplify life by getting rid of the unnecessary items before the big move.
3. Organize and pack room-by-room
Separate and box items based on rooms – don't mix items from several rooms into one box. If you keep things organized in this way, it'll make unpacking at your new place that much easier! If you have special knickknacks or small, delicate items that you're worried about losing during the move, wrap them in bright, colorful tissue paper to help identify them (that way they won't get mistakenly thrown out!).
4. Packing labels
It's important to label your boxes clearly and it even helps to use markers to color code for each room. Don't forget to write a general description of the contents & the room name on each box!
5. Packing paper
Packing paper is the best for wrapping all items and will keep them clean – the problem with newspaper is that it may bleed ink onto your possessions (and who wants that!?).
6. Stick with moving boxes
When packing, you want to use moving boxes designed for moving. If you obtain random ones from the grocery store or liquor store, they are not always clean and may not hold the weight of the items that you will be putting in them (not to mention, they may make loading the moving truck more difficult with varying sizes). Keep the packing & loading process simple with consistent boxes that you know will hold all of your items!
7. Valuables
Everything does not need to be boxed. It's important to transport items such as legal documents (passports, wills, etc.), important papers, heirlooms, medications, jewelry or other items with sentimental value with you (and not on a moving truck) during the move. You can determine what needs to be packed and what doesn't, prior to moving day.
8. Know what you can't pack
Each state has laws regarding what can and cannot be shipped/transported on a moving truck due to it being hazardous. You'll want to verify this prior to moving day, so that no issues arise.
We hope that these simple, easy tips help with the big move into your new home! We know that it can seem overwhelming, so don't wait on getting started – there's no time like the present to get packing!