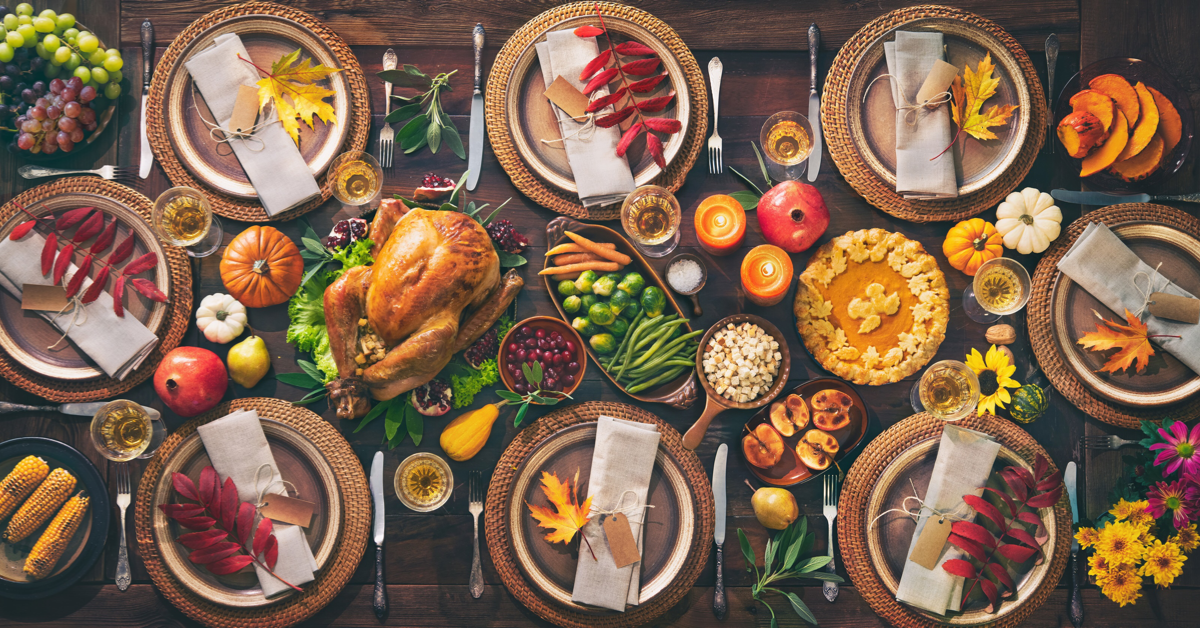 Thanksgiving is just around the corner! Are you hosting this year?! Whether it's a yearly tradition or your first time, the thought can sometimes be intimidating, that's why it's important to plan ahead. We've put together a few helpful tips to create a smooth hosting experience.
1. Accept help
Never be afraid to accept help from family or friends when it comes to putting on Thanksgiving dinner. You'll be grateful for the extra help when it comes to cooking and setting up, especially if you have a large group coming over.
2. Make a plan
It's important to have a solid plan for what you want to cook and what groceries you will need and to get organized ahead of time. Make a Google document or grab some paper and a pen and start organizing which recipes you intend to prepare – once this is done, you'll be able to make a list of what grocery items will be needed. Shop ahead of time to beat the crowds and so that you aren't rushing last minute.
3. Choose simple recipes
There's nothing wrong with looking for simple recipes that can be prepared beforehand so that you aren't frantically cooking everything on the day of Thanksgiving. Take a look at which recipes will be low maintenance that you can prep a day or two in advance – casseroles (or other side dishes) and desserts are great options for this. If you have a family recipe that has been passed on over generations that needs to be prepared the day of, you'll have more time to dedicate to making it great if the other side dishes are already made!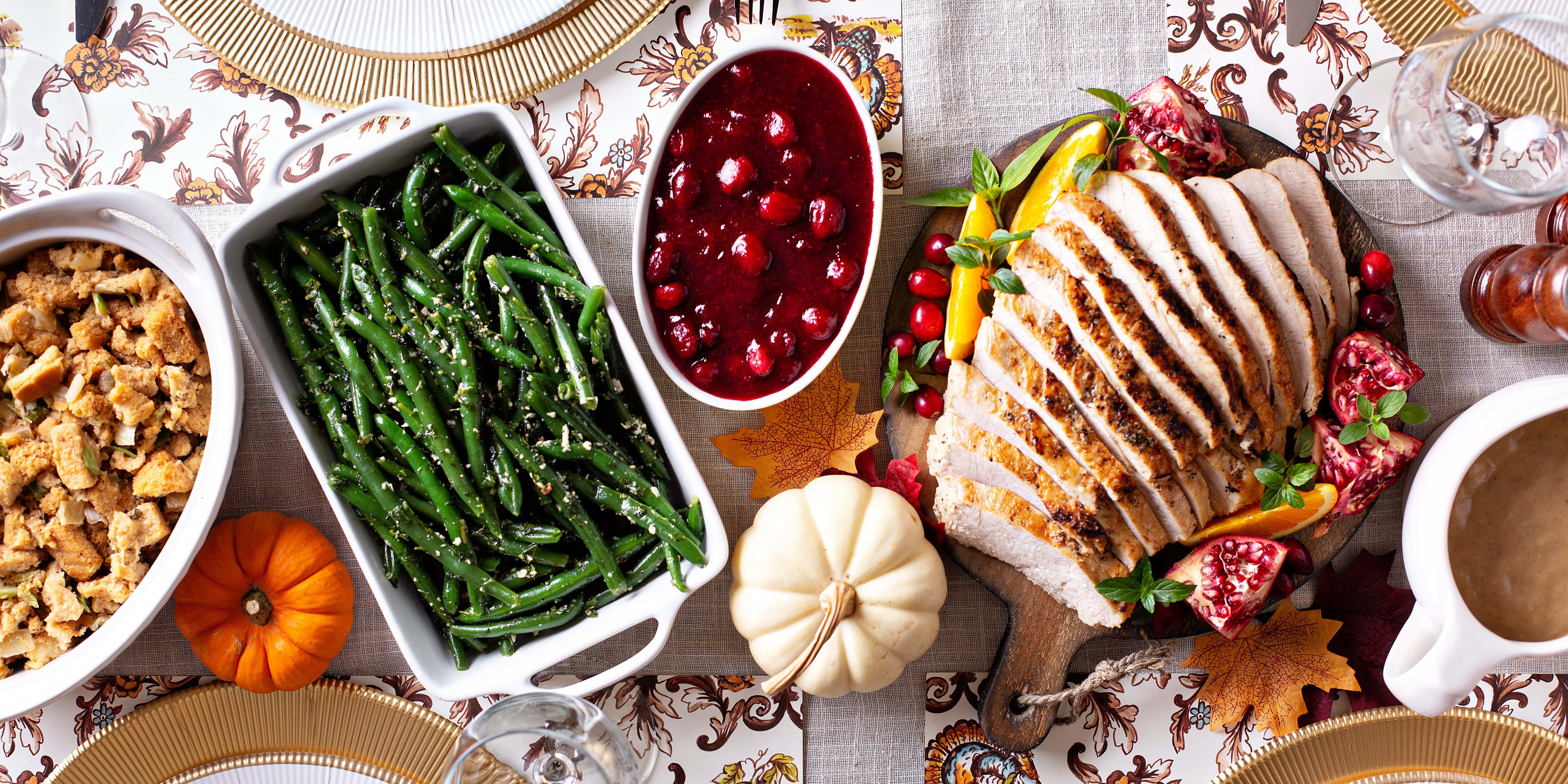 4. Don't forget beverages
It's important to have a variety of drinks for guests! Find out what your guests drink ahead of time and stock up. It's always a good idea to get a few bottles of wine (white and red options to pass around the table) and maybe have some beer for non-wine drinkers as well. You'll also want a few non-alcoholic options for those who don't drink (and for children!), such as sparkling cider (or other types of sparkling juice), sodas and water.
5. Relax and enjoy the company
This is easier said than done while hosting, as it can often seem stressful; however, it's important to enjoy yourself while your guests are over and to relax! Get cleaned up before your guests arrive and join in the conversation once they're over. Everyone will be thankful to be there and willing to help if you need it!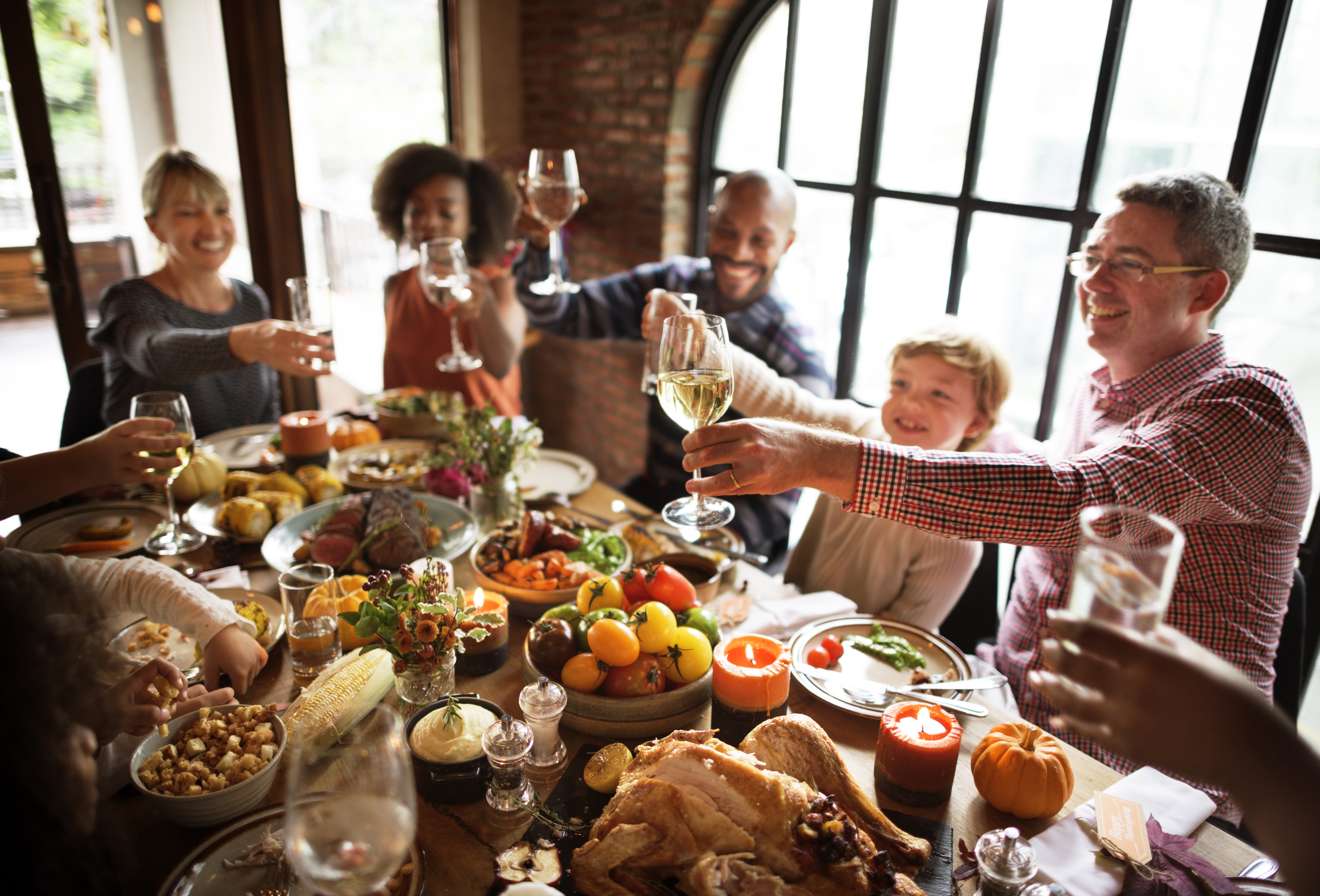 We hope you found these tips helpful and that you have a wonderful Thanksgiving dinner next week! 🙂